Would you like to track a stock market, or a particular financial index? When you invest in ETFs, your investment value will be closely linked to its performance. You may also want to have a look at our investment options here.
Diversify your investments at a low cost. Choose from over 300 ETFs tracking a variety of indices.
Do you want to start using the full functionality for FREE?
Experience better Investing
The sooner you start managing your money, your way, using the best-in-class tools, the sooner you'll see results.
Sign up and open your account for free, within minutes.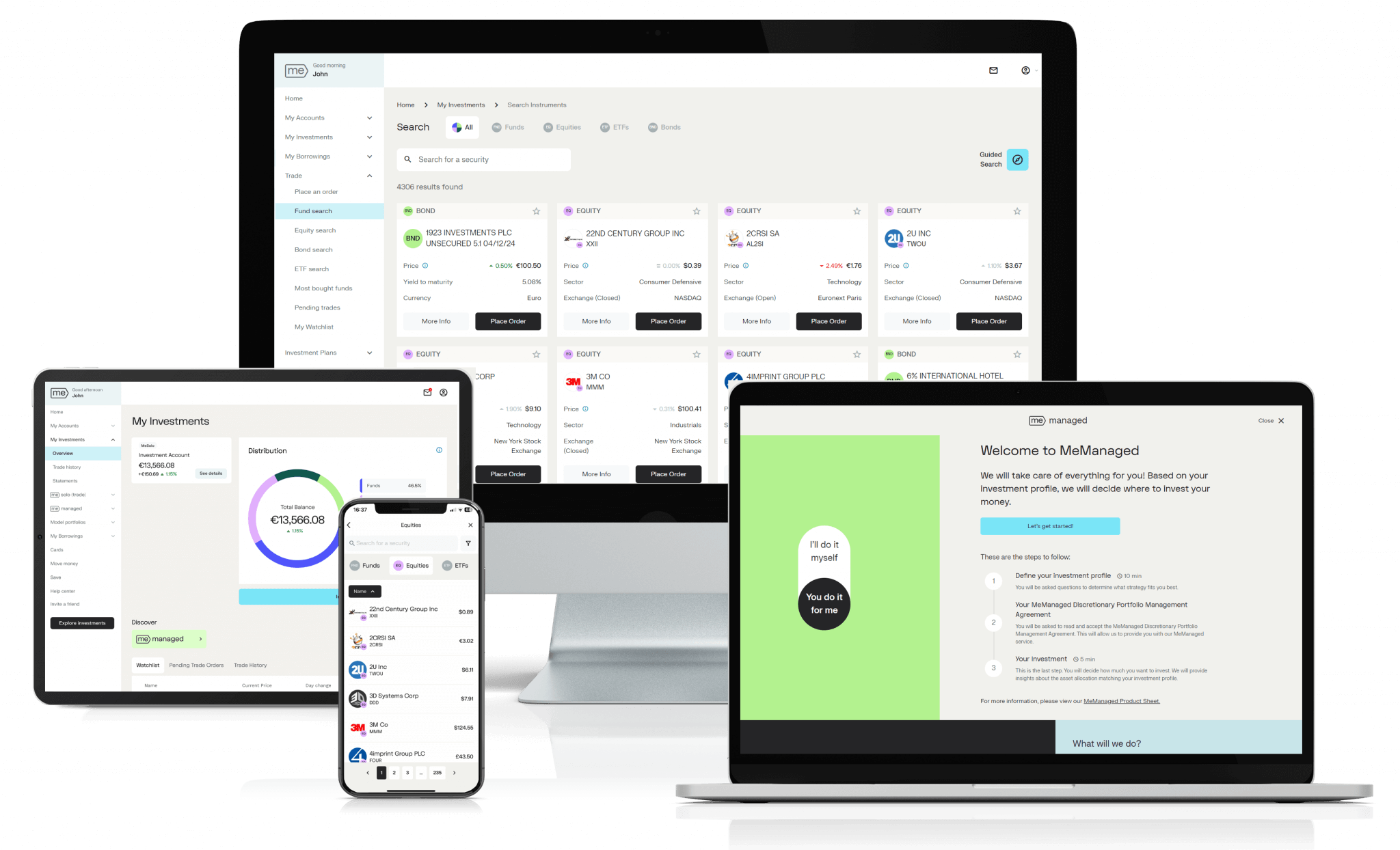 This website provides information about exchange-traded funds. By using this website you agree to be legally bound by MeDirect Investment Services Terms and Conditions. The information available through this website is not for distribution and does not constitute an offer to sell or the solicitation of any offer to buy any securities. The information and material is intended to be used for information purposes only. All investment decisions must be based only on the legal offering documents. The legal offering documents (Key Information Document (KID), Prospectus/Base Prospectus and annual and semi-annual reports) are available free of charge at this website. Past performance is not a guarantee of future performance. If you invest you may lose some or all of the money you invest. The price of investments and any income can go down as well as up.